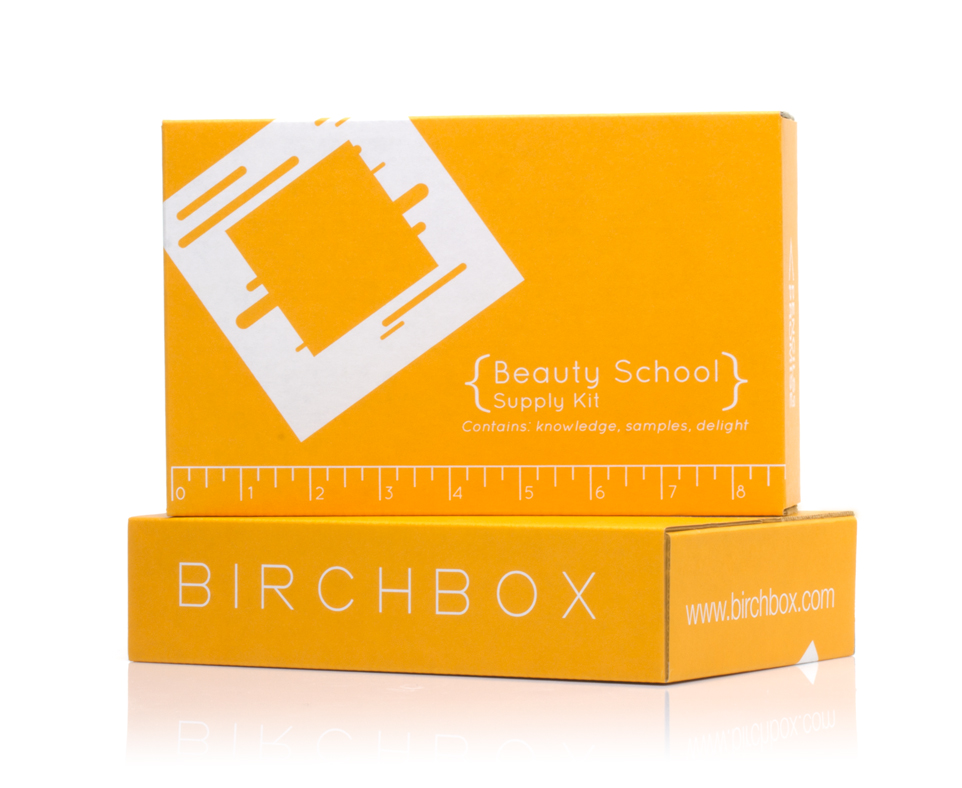 Whew, I have been slacking on the posts lately!! There are a couple more weeks before school starts up again, and that is where my mind is right now. I will try to keep doing posts throughout the school year! Recently I have received quite a few samples/ won a couple giveaways!! I plan on trying out my new products and letting you know how I fancy them. If I get to it there might even be a couple today...yes, I am that behind sorry!!
Anywho (oh, that reminds me of stick stickly- anyone know what I mean ;) ) I got my August Birchbox! I actually received this bright yellow Back to School Beauty on the 13th. Many of the boxes seemed to go out extra early this month, so there were about a billion reviews up before mine came, and the BB website let me know what I was getting. Talk about mixed feelings over the products this month. Each video or blog I read showcased a subscriber who either loved their box like crazy, or had the exact opposite feelings.
Here is what came in my box:
A Beauty School Booklet with beauty tips/ the products listed

Schick Hydro Silk Razor plus coupons for $4 off another razor/ refill, and one for .55cents off any Skintimate Shave Gel

Stila Smudge Stick Waterproof Eyeliner in Oscar Fish

Viva La Juicy La Fleur perfume sample

Yu Be Moisturizing Skin Cream for dry skin and lips

Caldrea Palmarosa Wild Mint Hand Soap
So, here is what I think- eh oh this month's box. To start off razors are expensive, so even though most people seemed to hate getting a razor this month I welcomed it!
I also was SO excited to see I was getting the Stila eyeliner. It is not only full size, but my favorite beauty products are eyeliner and mascara! I have been so envious of the ladies with the Eyeko London Fat Stick eyeliner, and liquid eyeliner in their boxes the last couple of months. This is not only my first eye product in a Birchbox, but my first Stila one :) It is in a brown sparkly color, and I always wear black. I have green eyes so brown will work for me (thank goodness I didn't get the blue one) and I was looking forward to trying something new. Unfortunately mine is broken! I tried to twist the tube and the product will not go up or down. I sent out an e-mail and am waiting to hear from Birchbox about it. I did hear from them about my suggestion to allow more choices on our profiles such as saying we love eye products, and they sent me a very nice e-mail including the information that they are working on this feature!!
The Viva La Juicy Perfume smells great, and is in a spray bottle instead of the little tube so that was a welcome sample :) The full sized cost $70 bucks so it is nice to be able to try a product I cannot afford haha.
The Yu Be Moisturizing Skin Cream is interesting as you can use it on lips and feet- okay, that is kind of weird actually haha. I think I will stick to one or the other especially since it is tiny. Only point one fluid ounce which is barely anything :(
I have no idea what Palmarosa is but it smells pretty nice, and upon looking it up I found out it is a sort of grass? As far as soap samples go I am not too over the moon about them or anything haha. It would be a nice extra maybe, but was counted as an actual sample this time.
My third Birchbox was alright, but I think I may have been spoiled in the previous two months? This month had a lot less samples overall. I think the broken eyeliner really brought me down too. I think I will see how next month goes, and then either keep going with the subscription or give it a break for a while. What do you think of my box? Did you get one? Let me know below please lovelies :)